---
Playground Plan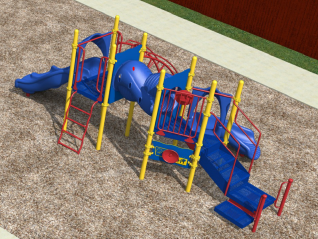 The Children's Ministry Team is asking if you can help us build a playground for the little ones of LivingWaters.
Before we begin construction we need to raise a little more financial support and we are hoping that you might be able to  assist us with a contribution. 
$11,000 – Already donated Equipment
$11,000 – Already set aside funds from the Ruth Carlson Memorial and the Facility Budget
$11,000 – Left to raise for necessary supplies and wish list items: We are 2/3rds of they way there! See the Progress Here
If you are able to help us, you could do that by donating on-line at livingwatersmn.com go to DONATE than GIVE. When filling out your donation, use the 'Other' line item with the word 'Playground' in the description You could also use an offering envelope and note 'Playground' near the line for 'Building Fund'.
Children's Ministries and the little ones of LivingWaters will surely appreciate and benefit from your generosity!
Thanks and God Bless!
The Children's Ministry Team