Worship
The worship team is a group of people who seek to praise God in a real way…a way that will lead the people of LivingWaters into authentic, joy-filled, heart-felt worship. We believe that worship involves surrender, focusing our hearts and minds on Jesus. We want to hear from the Lord and be changed as we worship.
"Ascribe to the LORD the glory due His name; bring an offering and come before Him. Worship the LORD in the splendor of His holiness." 1 Chronicles 16:29
Click HERE to go to our Vimeo site and check out some special worship songs
The Word
Pastor's Scott's messages are Biblical, authentic and relevant. We often laugh and cry as God's Word is shared and we are challenged to move closer to Jesus being our Lord and Savior.
One Church Two Services
September 24th – May 19th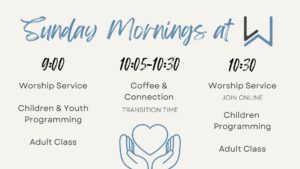 9:00am & 10:30am Sunday Morning Worship Services
LivingWaters is made up of people from all ages and diverse backgrounds. All are welcome to join in authentic worship and celebration of God through Jesus Christ. You will experience a warm welcome when you walk through our doors.  Our Sunday worship service includes personal connections, prayer, songs of praise to Jesus and relevant teaching from the Word of God.
Come as you are and draw closer to God …