SIGN UP HERE to support the Community Group by bringing food or babysitting the kids.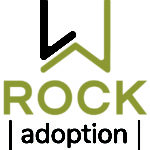 Reclaiming Orphans as Commanded by our King
ROCK: "Religion that God our Father accepts as pure and faultless is this: to look after orphans and widows in their distress…"James 1:27
"I think about my own story and the pieces of my family history that I'm reclaiming, my identity of reclaiming roots and understanding of who I am. I was and always first claimed by Jesus, but there is a journey of reclaiming that for yourself and going through all the paths to understand that." Kylie Peterson – adult adoptee
Adoption by a Christian family is a great way for children to become adopted children of God. Not all are called to adopt, but anyone can love and minister to orphan children through prayer, advocacy, giving to meet needs and helping others who adopt.