---
VBS – MISSION: POSSIBLE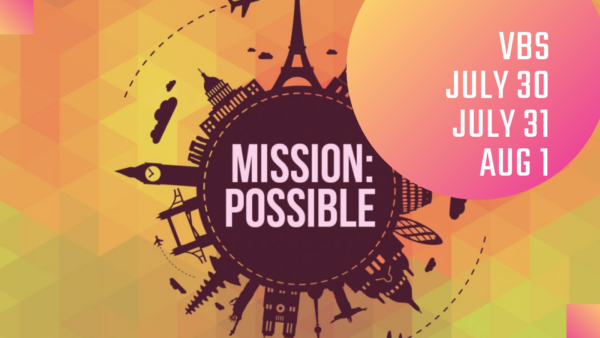 Free VBS July 30, 31 and August 1 from 6:15pm-8:15pm
At LivingWaters Church: 22222 Dodd Blvd., Lakeville, 55044 
How many of you remember your childhood and the years of Vacation Bible School? I actually don't remember mine too well! But my kids remember their's and I know the LivingWaters kids and friends will remember these days of playing outside games, eating junk food, singing and dancing to the worship songs, listening to great Bible stories and making incredible crafts.
The 3 days of VBS are packed with all of that and more.
MISSION: POSSIBLE is the theme this year.
Mission Possible helps children see the importance of making God's mission known – telling the world about Jesus and that we can even travel to do that! We will encourage children to be a part of God's mission to love people and tell them about His love. The kids will have their own passports!
There will be exciting stories about Joshua, Jonah and Esther, and crafts to go along with the theme.
This is a great time to invest in the next generation. There are a lot of areas to help – from crafts to food to games to listening to verses the kids have memorized. You could help set up and/or tear down. You can sign up to volunteer here: VOLUNTEER.
Invite your neighbors, your friends, your family. Invite your neighbor's friends and family. Invite your friends neighbors and their family.
VBS is for kids ages 4 years old to kids entering 6th grade in the fall. You can register your kids HERE
We are praying for God's blessing on this years VBS – that His word would grow deep in the kids lives and that they remember the days running around on LW church grounds learning about His Word and His mission to the world.